THE SECRET BEHIND BIANCA ANDREESCU'S SUCCESS
In an interview with Global News, Bianca Andreescu revealed her secret weapon. She started her day using the same tool she has used the morning before winning the US Open. Andreescu said she started her day meditating and visualizing how she could beat her opponent. She started to adopt mindset practices over a year ago and it served her throughout her breakthrough season. What are you doing to train your mind? That's what I do. I work with specific processes to help my clients train their brain to face life and respond in a way that serves them, reprogramming their inner dialogue. Witnessing an athlete, who succeeded at such a level, promote what I do for a living was such a high for me. I had to share with you!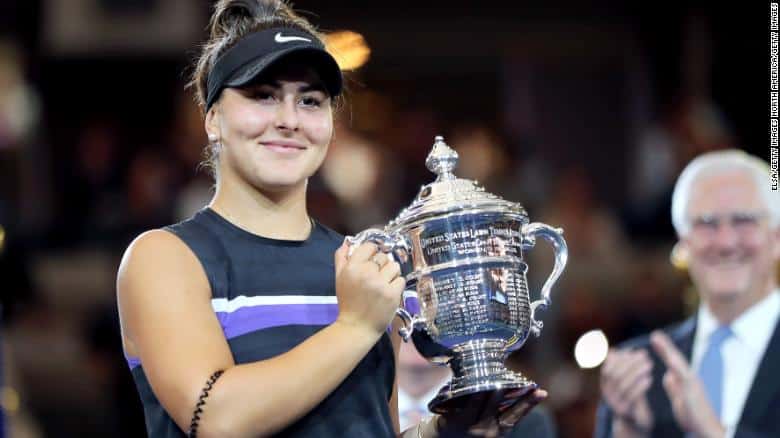 What really differentiates athletes is not in the way they serve, move, train, hit or slam a tennis ball. Their skills, although absolutely necessary to win, is only a portion of the victory.
She said she now mentally rehearses situations that could happen in a match ahead of time. "I just find ways to deal with that, so I'm prepared for anything that comes my way."She said in her interview: "I think your biggest weapon is to be as prepared as you can. I really think that working your mind (is important) because, at this level, everyone knows how to play tennis. The thing that separates the best from the rest is just the mindset."
This mindset has not always been part of her strategy. "I would get really down on myself and I would get very negative thoughts going through my mind," she said. "I would smash rackets. I'd just yell at myself during matches … even during practice, too. But I found that that way wasn't working to my advantage at all."
Negative self-talk happens to the best of us. If in this intense situation, Bianca Andreescu was able to talk herself out of anything, overcome her inner dialogue and reprogram her thoughts by anticipating and rehearsing what could happen, that really shows how the mind can be trained to succeed.
Let me know if you would like a free virtual coffee together to get you started with mindset training.
https://thinkyourself.com/wp-content/uploads/2020/04/Post-advert-THINK-Yourself-TECH-PRO.png
'; if ( is_single() && ! is_admin() ) { return prefix_insert_after_paragraph( $ad_code, 8, $content ); } return $content; } // Parent Function that makes the magic happen function prefix_insert_after_paragraph( $insertion, $paragraph_id, $content ) { $closing_p = ''; $paragraphs = explode( $closing_p, $content ); foreach ($paragraphs as $index => $paragraph) { if ( trim( $paragraph ) ) { $paragraphs[$index] .= $closing_p; } if ( $paragraph_id == $index + 1 ) { $paragraphs[$index] .= $insertion; } } return implode( '', $paragraphs ); }