"Branding is no longer your logo – it's how people experience your business"
"Branding is the window to the soul of your business. It is a subliminal feeling that connects to your audience immediately. It creates a gut feeling alignment that says YES or NO. It is how people experience what you have to say or sell. Branding is not only your Logo, Website, Business Card, Content, Messaging, Promotional Materials, etc. Branding is creating the emotional connection with your audience and then tying it to the practical marketing collateral. Your brand comes first. The tangible tools come second. Marketing has changed. Because of this, the meaning of branding has also changed. Branding is no longer your logo – it's how people experience your business. Get to know how you can create a brand that represents you to your core, helps you show up with confidence, and connects you to your ideal audience." – Azadeh Yaragi.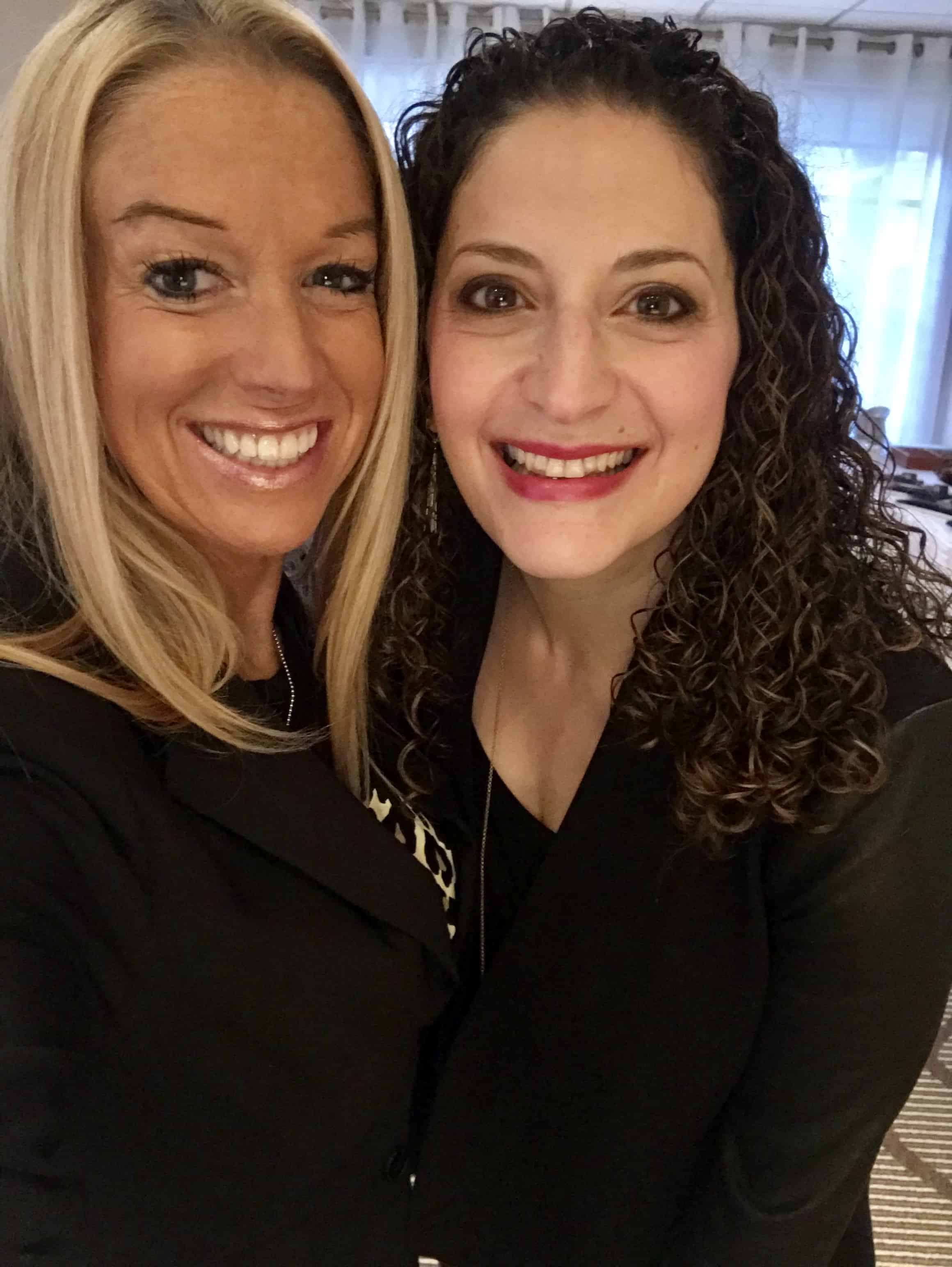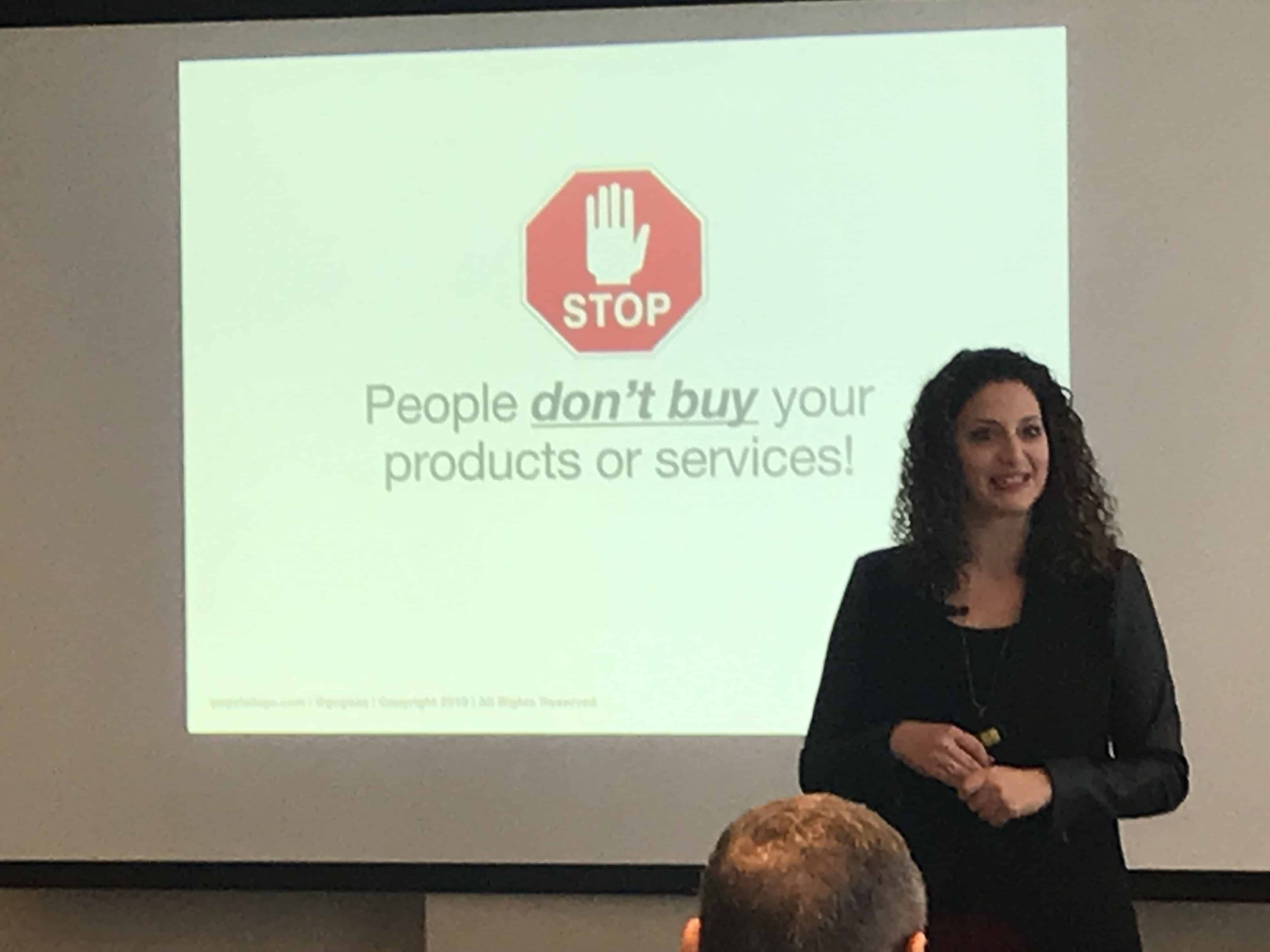 Saturay November 2nd, 2019, CAPS BC was hosting Azadeh Yaragi, Founder & Creative Director, Gogo Telugo. Azadeh is a Brand Strategist, #1 bestseller on Amazon, speaker, mentor, and founder of Gogo Telugo Creatives. With 15+ years of experience working locally and internationally (Canada, US, France, Italy) in branding and marketing, she has built successful brands and picked-up awards along the way.
She works with entrepreneurs and organizations who are looking to create an authentic connection between themselves and their audience, build a magnetic brand that attracts their ideal clients, and ultimately make a difference in the world.
Here are my notes from the event:
You get 7 seconds to create a first impression on people. You have to create it right because otherwise, it will take a lot of money for you to try to change that first impression.
You need to stand out from the crowd in 7 seconds.
Azadeh speaks of the time she was born, where women were being oppressed in Iran. By law, you had to follow the regime and if you did not follow, big consequences were applied. She was meeting people for the first time and with the lack of freedom of expression, she felt like people could not be really be who they really were. Today, she inspires people to find out who they are and express their full expression.
Branding is a strategy, a system where you mix images and feelings. Branding is the IMAGE in your head and the FEELING in your heart. If your business doesn't have specific images that people can recognize and feel right away and understand what you do and who you are.
When things go wrong and it is in the public eye, then people see it and feel it. A successful brand is a brand that creates images and emotions.
Branding used to be from the company to the consumers. It used to be a one-way monologue. It was a buying-purchasing experience. Now it has flipped. It is the consumers who are telling companies what companies are about. It is all about experiences shared as a dialogue. So brands need to be very aware as to what people are experiencing and saying about them.
"Branding is what people say about you when you are not in the room." – Jeff Bezos, CEO Founder of Amazon
Azadeh got us to experience an exercise. We partnered up to exchange business cards and write emotions and images that were part of our first impression when receiving their card. It made us realize the impression that people would have about us when we are not even there. Therefore, the importance of being consistent with our brand and marketing material to really represent us, even when we are not there. Is the first impression you give to people stopping them from contacting you?
The rule of thumb for a marketing budget strategy: What is your projected revenue for 2020? How much do you want to make? Rule is: Your marketing budget should be between 3% and 4% of your projected revenue. Use this budget to make sure all your marketing material is up to par. Make sure people get it as to why you are different and why they should work with you.
Azadeh gave us a survey for us to evaluate how well we are seen, heard, standing out, connecting, engaging and growing. Look at your business and decide what will be your focus for the upcoming year.
We are wired and programmed to do one thing at a time, well. People buy ideas and a brand promise; they don't buy products and services. Nike sells excellence. "Just do it". They tap into something that is bigger than their products and services.
Coca-cola sells happiness "Open Happiness". Sharing, relationships, laughter, community. They don't talk about their products, they talk about the feelings in their marketing. They certainly don't talk about sugar, water and syrup. They put subliminal messages in our minds, to sell what they unconsciously get you.
Oprah sells compassion. Her empire is a personality of compassionate leadership.
Tag lines are very much associated with your One Idea. Tag lines are not describing what you do, it describes what people get by using your products or services.
Tap into the source of what you do. Know your essence, what and who you are. Make sure it represents you and is aligned with your core.
Find who is your audience, what is their pain point? What do they need? What do they really desire? When you know the pain points and desires, ask yourself: "What are you doing in your process in order to be the solution to these pain points and desires". That is when you get to the heart of what you are doing for people.
Find what is your ONE IDEA. What is the one thing you do. Then go to thesaurus and find synonyms of this word and then use this vocabulary to build your marketing material.
They asked the two richest men on earth, Warren Buffet and Bill Gates, their number one principle to success is and they both responded with the very same thing: FOCUS. We are guilty of having so many ideas. We need to bring things down to ONE concept. One idea. Find focus in your business and nail your ONE IDEA!
Azadeh can be reached here: Gogo Telugo