ARE YOU DOING TOO MUCH? & DOES THE MARKET EVEN CARE?
I was standing in my office looking at my different piles of accumulated ideas. I had no clue where to start. I had so much on my to-do list. Every day, everywhere I turned, there was something else I needed to be doing. I needed to grow my following on Facebook and Instagram, re-do my whole LinkedIn profile and start sending private messages, I needed to increase my email list, create an online program, and webinars and also write books to position me as an expert, optimize my ranking on Google, update my website, create some lead magnets, and I needed to do all that while going to 3 networking events every week and still, find time to actually do what I do and bring in money. Somehow, I was trying to do everything, and I was so scattered be
tween this long list of things that I have no clue how to do, that I was doing a little bit of everything and nothing well. I had to focus. I actually still do as I tend to split myself thin even today.
I made so many mistakes and I am still not sure most days as to what I am supposed to be doing. I got a lot of light bulbs from Hugh Culver, as he taught us this well-known, but rarely practiced secret to marketing yourself at CAPS Expert Who Speak Vancouver on Friday night.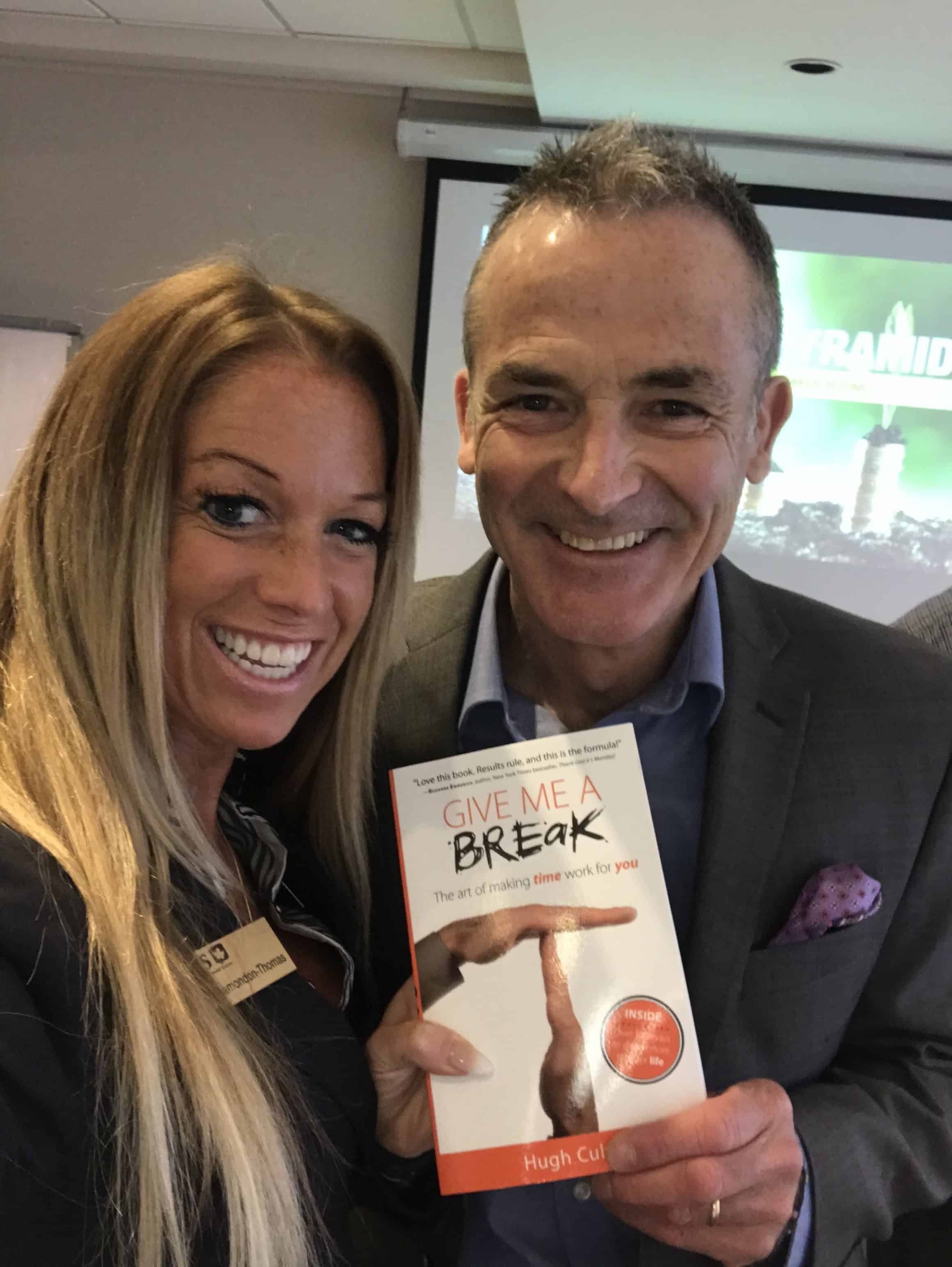 Are you like me? Tired of making costly mistakes and miss opportunities? Are we doing too much when it comes to marketing? Does the market even care? If you are an entrepreneur, take a few minutes to read this. Hugh Culver has presented to over 1,100 audiences as a professional speaker.
Hugh explained how he went about starting different businesses and find his way to what he ultimately does today. He is telling us first, what not do.

1ST: STOP DOING STUPID STUFF.
We do too much of too little.
Email: email is addictive. The real value in this digital economy is deep work. We may only have 1 or 2 hours of deep work per day. Artists may be able to do 4 hours per day. Deep work is when you create your own stuff.
Organizing
Social media
Finding shortcuts
Taking courses
Learning new apps
Making plans
Reading other people's stuff
Thinking about writing a book
Macro-managing what we outsource
What we should focus on instead:
Books – writing a book (creating your own proprietary material)

Products (soft) $ – package yourself as a product – coaching package – training module

Mailing list, focus on building your list

Products (hard) $ – course – template – digital tangible products

Team

Even if you are good at stuff, you should not be doing it.
Web traffic

True fans
Social followers
Affiliates $ – if you use something that you like, get paid to refer it, do one webinar per year on it. You can also do it the other way, you can give 30-40% to people that referred business to you.
Influencers – people that get to know you as opposed to turn to someone they don't know. Be fans of each other.
You are there to make people go from where they are to where they want to be. As you start, in the first 7 to 10 minutes, you have to make the people focus. You have to admit you made mistakes. It makes your real to the audience. Show vulnerability and remind them that you have been there. Show that you have struggled before you can move to the promise and then show them how. You want people to say: "I am so glad I am here, that is exactly what I need to know".
Then – Now – How. A good breakdown is 35% set up – 50% Content – 15% Close
2ND. PROFIT PYRAMID
Helpful post

On your home base, your own website. If it is on YouTube or Facebook, make the post go back to your home base. Your posts need to start with a story… "it was a dark Sunday and nervously, he took his…." Find something to offer people that will make them want to come and join your list.

The helpful post will lead to a free offer – list – checklist – free coaching – video – ebook – template – resource guide – Tip: Receive this right in your inbox when you sign up for our newsletter. How-to-guide – cheat sheet – recorded webinar – free book with shipping – free coaching session. Try it for 3 months, if it is not working, put it down and change it. Simple ebook with lots of pictures, big text, you should be able to consume it in one sitting.
Which leads to a low-value product – ebook – a physical book – online training – teach people how to buy something from you. Webinars, modules, get people to take this FREE webinar, then sell the recording for $49.
Which leads to a higher priced product – speaking – coaching – training – online training – facilitation – an event
At the base, you use social media and whatever you are comfortable doing in order to bring people to your funnel. Then you analyze the data and you figure out what worked and what needs to be refreshed. Which social media brings you the most signing up on your list? Which type of post works best?
A great way is to reach other people and what are the worst stupidest things that speakers do? You ask prominent speakers that have a big list, find their opinion and publish them, quote these well-known people and then when you post, they will share it because you asked their opinion.
3RD ENTREPRENEUR OR BUSINESS OWNER.
Stop customizing stuff.
Build a team and build systems.  Difficult to make money as a solopreneur. Think of yourself as a business owner so that you can systemize your business. What do you need to do to create systems in your business so that you can deliver amazing products with little effort?
Entrepreneur vs Business
Client vs Customers
Services vs Products
Entrepreneur vs Business
Solo vs team
One and gone vs Scale
Profit vs Margin
Customize vs Systems
Working in the business – vs Working on the business
Client first (stupid idea, you need to come first) vs Profit first
Getting more bookings vs Grow bottom line – monthly reoccurring revenues
6 things to focus on in order to be a Business
Owner
One Goal
Unique Model (plan like a pilot – facing the Tiger – SLAP – 1/7/45)
Team (bookkeeper – VA assistant – graphics – web – just use them when you need them – Upwork – you have the power to hire people, you can filter to only find freelancers in Canada)
Systems (before, during and after template – system how you add people to your email list – how is your blog posted and promoted – email sequence – document everything so that you can free up your time, you choose just a portion of it and you outsource the rest because it is all documented)
Reporting (weekly numbers, site traffic, blog traffic and shares, Kindle sales)
Think in System that is reproducible.
4TH EDITORIAL CALENDAR.
Generate consistent content.
Example:
For a topic, create Subcategories and fill in each square with a post idea.
Career – Relationships – confidence – get started – Save Money
Then write: How to – Facts – Mistakes to avoid – Case studies
20 spots, write 3 on each one = 60 topics. Over a year of posts, once per week.
People need to see a variety to keep coming back.
| | | | | | |
| --- | --- | --- | --- | --- | --- |
| | Career | Relationships | Confidence | Get Started | Save Money |
| How To | | | | | |
| Facts | | | | | |
| Common mistakes | | | | | |
| Case Studies | | | | | |
Then you analyze what is doing well. Give it more attention and feed what works.
What are you going to do with little you know to turn that into a business? It all starts with content. You have to get good at it. Be creative. And you need to have something that invites people to leave their name and email. Then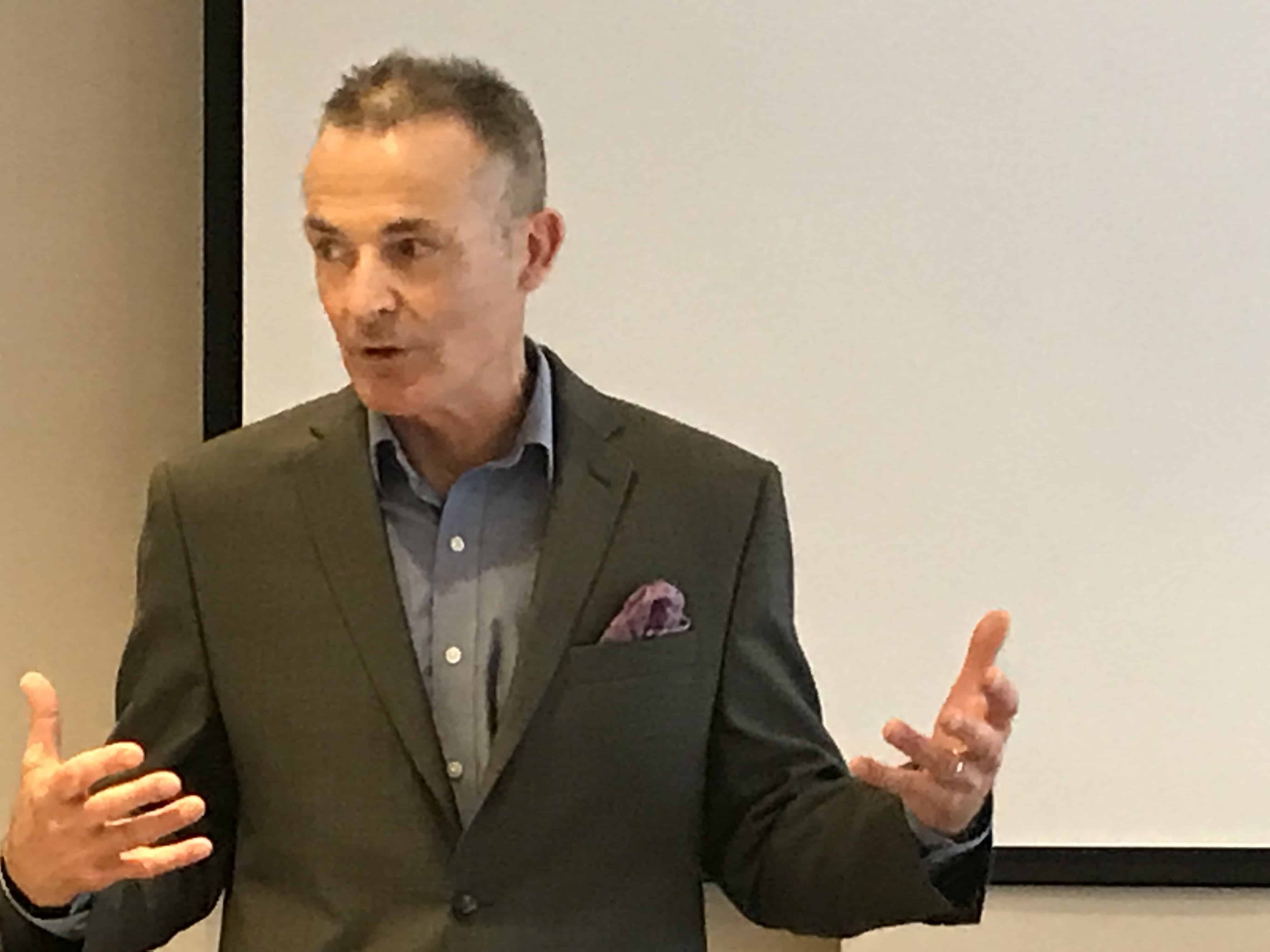 Hugh Culver is the CEO of BlogWorks and author of Give Me a Break – the art of making time work for you. you can find his blog at www.hughculver.com
You can also get Hugh's business,
SOS Stand Out Social, to do the work for you and create smart traffic for your brand and grow your list. Go to http://getsos.net if you want to reach more readers and give SOS the hassle of getting the social media done for you so you are free to focus on what you do well.