Here are some of Nathalie P.'s clients and what they have to say about working with her, how it's changed their life or their business, and how they've been able to meet their goals and get empowered with Nathalie's help.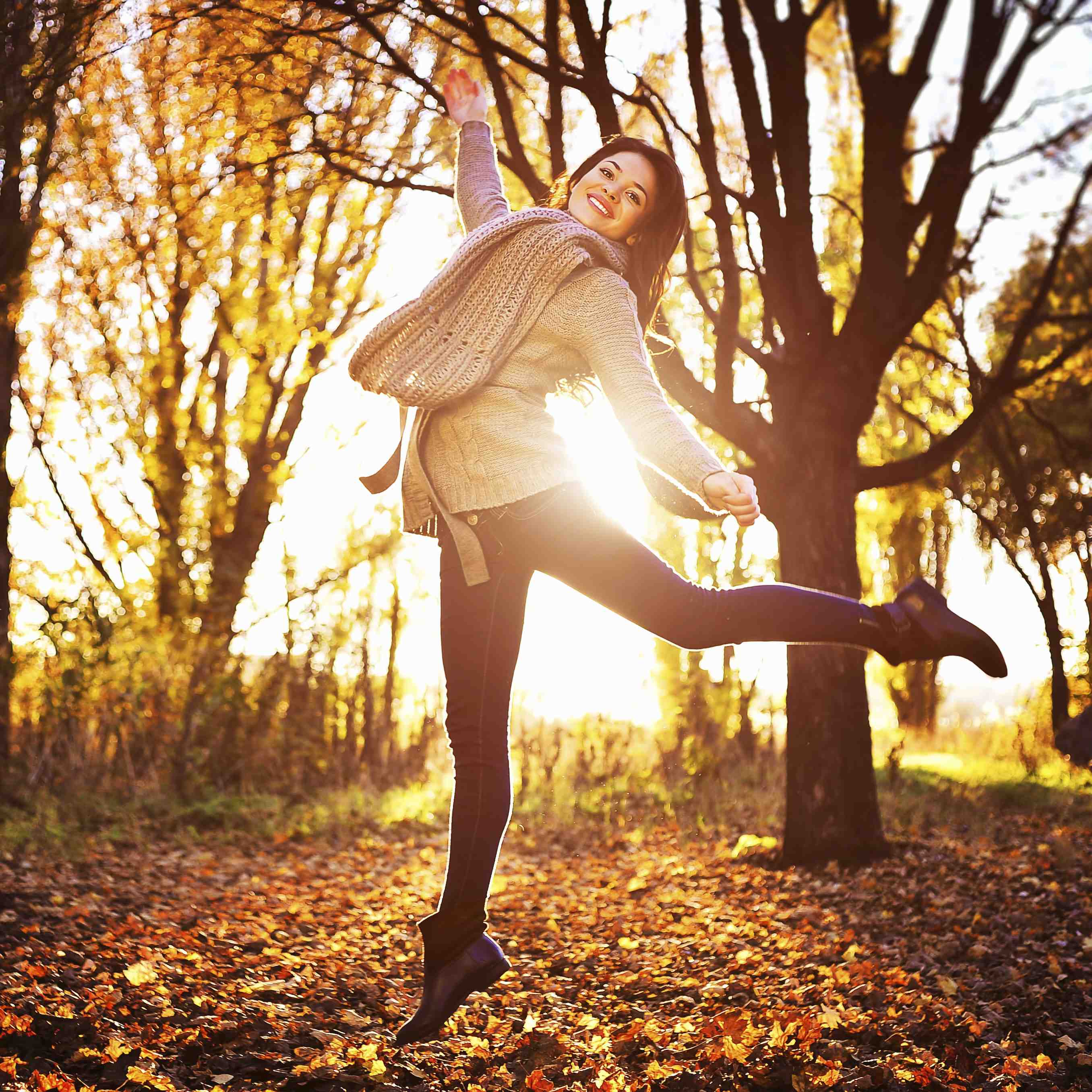 « I really enjoyed our first session. You uncovered some blocks that I knew were there, but didn't know how to access. You are intuitive, and insightful, encouraging and gave me great hope moving forward. 

In the short time we spent, I learned more about myself than I have in years of searching. You have provided me with the push to continue on this journey. I am confident that with your help I will get past these blocks, will become a better me,

will have the tools, and will be better able to inspire others

. »

Heather Smuin is a Golf Performance Coach trained from the Titleist Performance Institute. Check out https://morethanfitness.ca if you want to discover the small details that can completely transform your Golf Game.

 
___________________________________________
I just had a session with Natalie and wow something that I've been holding and harbouring for 10 years – she released in one session. I feel lighter and freer. I am excited that this will not be in the back of my mind, weighing down other things in my life.
Thank you Nathalie, for using a caring, kind, questioning approach. Thank you for your brilliant questions to allow me to think things through in a way I've never thought of. Thank you for giving me the space and allowance for a new perspective. The result- a refresh – allowing me to move forward in the world with a fresh start.
I encourage anyone and everyone to have sessions/sessions with Natalie to allow her to clear the crap out of your head so that you can focus on what you really want and the goals you want to move towards.
I am grateful for your wisdom, encouragement,  feedback. I have been listening to positive tapes, CDs and reading books for years and years and years. But having a « one on one  » session with you gave me specifics.
How to take what I learned and take action immediately and move forward. You also helped me with other things that I didn't even know were an issue and cleared those away from my head. I feel lighter, more empowered, and more free. Thank you so much.
Karen O.
___________________________________________
For many years I tried sorting out my life by talking to counsellors and therapists and realized I was spending a lot of money and not making any significant changes in my life. This is when I decided to try a life coach instead. After my first session with Nathalie, I finally felt hopeful and excited that there actually was someone who could help me put a realistic life plan together to achieve the life I desired! Nathalie is one of the most inspiring, kind and intelligent people I have come to meet. She is truly passionate about her life coaching and she's quick and creative to help format action plans to achieve your goals. I always leave my sessions feeling motivated, encouraged and confident that I can achieve the success in life I deserve. Thank you, Nathalie, for helping me move forward! xo
– M.K Langley, BC
___________________________________________
I am truly in awe! Nathalie is one of the most inspiring, kind, compassionate and amazingly skilled coach I have ever had the pleasure to know. She has patiently taken a de-motivated, dissatisfied and unhappy me and turned my life completely around.  Nathalie guided me through a simple, yet powerful process, which brought clarity to what truly matters to me.
I feel calm, excited and filled with potential – capable of unlimited possibilities. It's very exciting!! Nathalie is a skilled teacher and her beautiful, warm, welcoming smile genuinely embraces her clients. She truly has enriched my life experiences! 
She is one outstanding human being! I wish for everyone to have an opportunity to be coached by Nathalie. Your life will have a new lease. Be ready to live an exciting one!!
Georgina Papaly – Vancouver BC
___________________________________________
The difference this woman has made in my life is truly profound. Nathalie is a natural teacher and is a remarkable resource to show you how your brain can help you be in full control of your life and destiny. I continue to be impressed with the quality of continuing learning, council, and true solace she has been for me. She helped me through an extremely trying part of my life and did so with grace, compassion, and understanding that I think very few human beings could muster.  
I immediately felt comfortable talking with Nathalie – she really puts you at ease and makes you feel safe to talk through your most intimate and personal feelings.  I have never met a more compassionate or empathetic therapist!  Nathalie really treats you with integrity and the utmost respect.  I never felt that I had to censor myself at all.  She is accessible and very responsive. Working with Nathalie has been a transformative experience for me and I feel honoured to have her as my council and teacher.
Most importantly for me, she has a great sense of humour and is one of the most caring and compassionate people I have ever met.  
'- Jacqueline Twa – White Rock
___________________________________________
I had been looking for a new job for months and came up with nothing. I would see a job posting, get excited about it and then be too afraid to even apply to it. It was frustrating because, I had the education but I had a hard time getting over the fear. I knew I was blocked somehow but I didn't know how to fix it. Then I worked with Natalie….I was amazed to what extent fear had impacted my life. I knew I had social anxiety but I didn't realize how much until the anxiety was gone. I used to be so anxious I could feel myself physically vibrating but now I'm filled with calm at social events and find it easier to be myself. After working with Natalie, I can now apply to jobs with ease. In fact, I have now secured a job in my field thanks to the help of Natalie. – KM. 
___________________________________________
[thrive_testimonial name= »Tamara Aven » company= » » image= » »]I had the amazing experience of working with Nathalie in July this year. Nathalie's warm and welcoming nature, combined with her expertise at explaining the NLP process we were going to be working through allowed me to fully relax and experience everything to the fullest. I have found it remarkable that such a calm and different experience than I was expecting because of my experience with counselling, has allowed me to think differently. I am no longer able to talk to myself the way I did in the past (in fact, I can no longer even remember how I talked to myself) and as a result, I no longer relive any unnecessary trauma. I feel free of demons and much more present in my everyday life! I would highly recommend Nathalie as a coach to absolutely anyone![/thrive_testimonial]
___________________________________________
Nathalie P can and will, literally be a ray of light in your life if you allow her to be. She's taken what has been engrained in her mindset since childhood, which is what most of us work toward our entire lives and offers it in a coaching program that will instantly improve your life. 
In only a couple sessions I personally saw what Nathalie P can do, which really has and continues to make a difference in my life. The confidence she carries is exactly what you'll find in yourself after a short time working with her. 
I'd go as far to say, you're doing yourself an injustice by not, at the very least considering working with her, because you deserve it, you really do.
– Drew Taddia, www.trueformlife.com
___________________________________________
My coaching sessions with Nathalie gave me the opportunity to take a closer look at my life and reflect on the parts that were out of balance. Though our conversations and digging deeper into my life, I began to realize that I needed to take more time for myself and to have the courage to ask for what I want out of life, and in particular,  love. I am forever grateful for this moment of serendipity — it has changed my life!
– Lisa Matkovic
___________________________________________
I received a complimentary 90-minute NLP session from Nathalie. Our work together was powerful and exciting. I didn't know what to expect or what to focus on. However, her systematic process and clear explanations were grounding, clarifying and reassuring. I could sense her expertise and relaxed into it. The work with the unconscious was particularly fascinating, easy and creative.
As a result of this one session: 1) I am clear on my 3 top values and it means I can focus on what matters most; 2) I have a strong sense of personal empowerment to do what I want to do; 3) the fear a challenge I worked on is gone; and 4) the terrible headache that I had, left after Nathalie guided me into healing. I deeply understand the importance of asking my body what it is trying to tell me. This session was a true gift.
– Miriam Linderman, Leadership Coach
___________________________________________
Nathalie has an exceptional listening skill, an uncommon sense of empathy which, because of her beautiful competencies, knows how to make us grow steadily towards balance and interior calm. I recommend Nathalie with full confidence to whoever desires to level certain areas of their life and reorient their personal path. This experience, a beautiful discovery, allow to evolve towards a truly positive emotional change. Thank you, Nathalie!
Nathalie possède une écoute exceptionnelle, une empathie hors du commun qui, grâce à ses belles compétences, sait nous faire avancer doucement vers un équilibre et un calme intérieur.  Je recommande Nathalie en toute confiance à toute personne désirant une mise à niveau de certains aspects de sa vie, une réorientation de son cheminement personnel.  Cette expérience, cette belle découverte, permet d'évoluer vers un changement émotionnel des plus positifs. Merci Nathalie!
– Martine Lambert.
___________________________________________
I have known Nathalie for many years, and always admired her magnetism, charisma, energy and dedication. 
It seems to me that everything she does, from her day job to being a fitness instructor, and now to life coaching, she excels at. So it was a no brainer for me to contact her as I was looking for some coaching, and advise. 
I was not sure how the sessions would work, but I have been extremely pleased with the results. Nathalie has infused my brain with thoughts, words and actions, that I'm practising every day. She has helped me also to see things from angles I would not have considered on my own. The exercises and conversations are fun, but moreover, yield to results. Thank you, Nath, for doing what you do and for being such an inspiration and positive impact in my life.
– Monica Monroy
___________________________________________
Working with Nathalie Plamondon-Thomas as my life coach was uplifting and empowering. She helped me gain a fresh new perspective on areas of my life which enabled me to make some major changes. Throughout the process, I felt totally comfortable and supported. She has a unique way of getting to the truth of any given situation, which I found refreshing. I simply wouldn't be the person I am today if I hadn't done this valuable work with Nathalie!
– Monika Mukherjee
___________________________________________
Nathalie is one of those rare professional people who really listens to her clients.  Her experience in NLP, life coaching, and being a motivational physical energy guru makes her one of THE best choices for people who have challenges with weight, self-motivation, confidence, communication and relationships. I found her suggestions to be practical, easy to apply, and she supported me as I transitioned through the process of success.
– JoAnne Marlow, SET Consulting
___________________________________________
Nathalie is truly an amazing person! As a Life Coach, she will help provide a positive direction in all areas of your life. Whether it's for personal growth, career, love, family, friends, health and fitness she supports you in it all!  I highly recommend Nathalie as your Life Coach.
– Anika Tutti
___________________________________________
Natalie is one of those rare people that embodies what being a true coach is. And she is one of the most motivated and positive professionals that I have met. As a fellow Master NLP practitioner, I am in gratitude from her insights and professional help that gave me new ways of doing things. Without hesitation, I recommend her to you.
– Wallace Murray, NLP Master Practitioner
___________________________________________
I had the remarkable opportunity to work extensively with Nathalie as a fellow NLP Master Practitioner.  Her confident and caring style raises the bar for one-on-one coaching.  Her ability to affect change in her clients goes beyond your expectations. If you are looking to improve aspects of your life, choose DNA Life Coaching for fast and effective results.
– Rita Mackenzie, NLP Master Practitioner
___________________________________________
Au cours des deux dernières années, j'ai eu plusieurs consultations téléphoniques avec Nathalie qui avaient pour but de me faire prendre conscience de mes forces et me faire réaliser que tout être humain possède tout ce qu'il veut devenir.
La technique de PNL utilisée par Nathalie renforce le positif et aide à transférer nos expériences et notre vécu de manière à puiser dans nos souvenirs et ainsi déprogrammer les aspects négatifs, les blessures d'enfance, les perceptions et interprétations ancrées dans notre subconscient.
Le simple fait de reconnaître et d'énoncer à haute voix ce qui revient à notre conscient fait la moitié du travail. L'autre moitié étant la grande écoute de Nathalie qui, avec quelques questions bien ciblées aide à démêler et conscientiser les blocages profonds.
Les bénéfices de ces conversations perdurent, incitant à la réflexion, laissant émerger des émotions qui conduisent à une reconnaissance de la problématique aidant ainsi à débloquer encore une fois de vieilles résistances.
L'accueil et l'empathie de Nathalie, son écoute dynamique sans jugement accélèrent le processus. Elle réussit à cibler rapidement nos attentes et nos besoins et nous installe rapidement dans un climat de confiance et une ambiance détendue.
Je remercie Nathalie pour son aide dans un passage difficile de ma vie.
' – Martine Coté
___________________________________________
« Nathalie is amazing at hearing you, listening to the way you speak, and identifying blocks that exist that you wouldn't otherwise realize. I learned a lot about myself in just one conversation with her. She is very talented at what she does. »
– Gaya
___________________________________________
After taking a
•one evening seminar with you on think yourself thin.
•Purchasing your book « Tink yourself Thin ».
•attending your Lunch & Learn »
« Re: think yourself thin
I have lost 20 pounds. I just saw a new weight I haven't wen in 7 years. After exercising, trying all sorts of diets, Going to exercise classes, and trying more new diets- What you taught us in your class really hit home! It just  » clicked ». It made sense. There was a shift and I put your words into practice. Specifically when you said your subconscious is taking notes of what you want – so watch your words. So with these three steps watching that I only use words in the positive.  Say what I want, Not  » I don't want to be … »
I enjoy learning what to say eg. « I enjoy learning and finding new recipes on eating healthier. I enjoy trying new foods and ways to prepare them.  »  » I love eating healthy! My late night sweet binges are now substituted w a sweet clementine. Or 10 healthy gluten free and dairy free chips. Or just water! 
Karen O.
___________________________________________
I had a free 15-minute session with Nathalie which totally turned around one of my "limiting beliefs"! Nathalie is a delightful, insightful and caring person who genuinely listens and offers feedback which makes sense and offers real solutions.
I would never have thought that a conversation could have brought forward a simple way to change how I thought about my situation. I am very grateful that I had this conversation and would encourage others to book a session with Nathalie….certainly helped me!
Elaine Kennedy, Kelowna
___________________________________________
I met Nathalie in October of last year at a conference that I was attending. I had grabbed an opportunity to book a 15-minute session with her on the topic of self-sabotage. I didn't really have a specific expectation but I found myself completely immersed in the deep dive we took to get to the route of those self-doubts. In just 15 short valuable minutes  Nathalie had me in tears 3 times which very much took me by surprise but she was able to get to the point very quickly and everything made sense to me. I didn't know myself as well as I thought and Nathalie was able to make me see the positives and recognize that the negatives will no longer take up space in my thoughts. I felt so energized when I left. It has been 4 months since I met her and every day has been positive, I never self-sabotage any more and my path in front of me is clear, I know my own truth and its all thanks to her. Nathalie, you are amazing and I will never forget what you have done for me. Truly has been a dramatic transition for me. Thank you from the very bottom of my heart.
-J. I.-H.